My little group of movie-making friends has been putting together shorts for eight years now. As with most things in life, one gets out of these weekends what one puts in.
These 48-hour events mean stress and sleepless nights for me, but I can't help it. My outer middle-aged body has valid objections, but my inner child demands the creative outlet, and my inner toddler keeps yelling "again! again!" no matter how tired I get.
But enough jibber-jabber! The point of this post is to announce Chunky Milk Productions' latest 48-hour film: "Incontinuity"!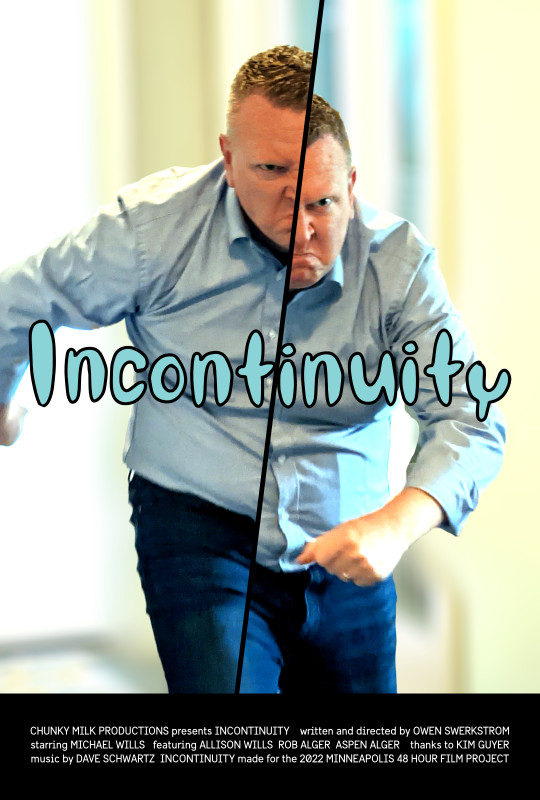 The screening is next Friday at the Parkway Theater if you'd like to be among the first to let this movie amuse and confuse you. Ours will be one of twelve local made-in-a-weekend short films; my favorite part of this whole process is going to a theater and seeing what everybody came up with!
As usual, we can't share the movie itself until the competition is over, but once we do, I'll share it here as well as on the Chunky Milk Productions website.